Lover Awakened by J.R. Ward
My rating: 5 of 5 stars
5 amazing big z and Bella stars
*******spoilers********
oh this book was everything! so much emotion so much pain and hurt saturated every single page
I was dazed with Z's intense focus on rescuing Bella it made me warm! oh I just could not with all the emotions in this book!


Z's past made me cry! way more this time around…wow just wow and the way Bella was with him I was awe every time they were together. Before the rescue the way he tended to her things he is so tender and was just waiting for someone like her all along.
Z is
dark, menacing and dangerous
you wouldn't believe he had a tender side…women are scared of him but Bella fuck that she isn't having it.

every time they were together it was so unlike anything else in the series because of his past. oh it was beyond gut wrenching but then when things were right..oh boy were they RIGHT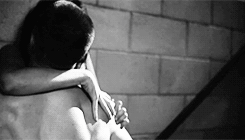 As much as I love Z I was absolutly GUTTED by Phury..his devotion and self sacrifice to his twin..I'm in love with him. he's such a hero and he doesn't get enough love! Phury is like the Ringo Star of the black dagger brotherhood
I was SHOCKED when he sorta bonded with Bella as well! I forgot that happened and I didn't think it was even allowed it jsut made me feel even more bad for him..

Bell was the perfect match for him! it was honestly like they were the beauty and the beast it was so beautiful this was such a beautiful story! just watching bella try so hard to love him and him try so hard not to love her..ugh my soul.
but now he has Nalla and all the blessings he deserves


oh and Tohr and JM…oh my heart is broken wow
I just know sarelle would have been JM mate if she didn't die…I wish I could know why the warden decided to kill her and give him Xhex..whom i think isn't good enough for JM